In the months since Russia invaded Ukraine, Israel has tried to maintain a delicate diplomatic balancing act.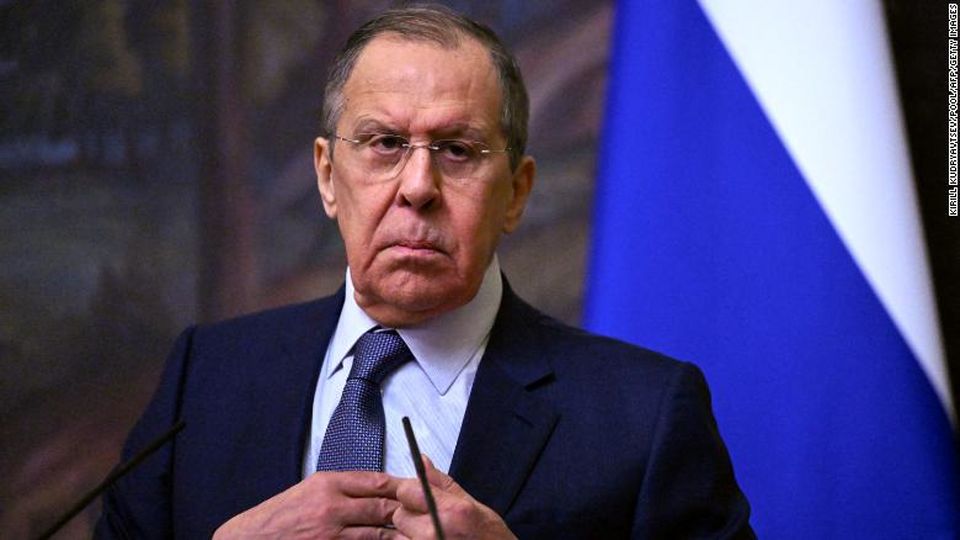 CNN: In the months since Russia invaded Ukraine, Israel has tried to maintain a delicate diplomatic balancing act.
While Israel has officially condemned the invasion, accused Russia of war crimes and sent planeloads of humanitarian aid to Ukraine, it has refrained thus far from fully joining Western sanctions against Russia, mainly because of its own security concerns.
In a sort of good cop, bad cop routine, Israel's Prime Minister
Naftali Bennett
has barely mentioned the name "Vladimir Putin" in his statements on the war in Ukraine, leaving the most direct and
damning condemnations
of Russia's actions to Foreign Minister Yair Lapid.
But comments made by Russian Foreign Minister Sergey Lavrov have hit a raw nerve. On Sunday, Putin's top diplomat sought to justify Moscow's absurd goal of "de-Nazifying" Ukraine -- a baseless portrayal of the country, which is led by a Jewish president -- by claiming Adolf Hitler had "Jewish blood" and that "the most ardent anti-Semites are usually Jews."
Russia's ambassador to Israel was summoned to Israel's foreign ministry for talks. Bennett called the assertions "lies" and Lapid described them as "unforgiveable and outrageous," warning that Israel had "tried to maintain good relations with Russia, but there is a line, and this time the line has been crossed."
"Jews did not murder themselves in the Holocaust," Lapid added. "The lowest level of racism against Jews is to accuse Jews themselves of anti-Semitism."
That in turn led to Russia
accusing Israel
of supporting "
the neo-Nazi regime
in Kyiv" on Tuesday, along with a thousand-word broadside from the Russian foreign ministry which used examples of forced Jewish collaboration with the Nazis and contemporary instances of anti-Semitism in Ukraine to defend Putin's tendentious claim to have invaded Ukraine in order to "de-Nazify" the country.
As the spat deepens, Israeli leaders are facing growing pressure to harden their stance against Moscow.
There are a few reasons why Israel hasn't been tougher on Russia during the war. First and foremost are the country's security considerations: Israel says its northern border with Syria, "for all intents and purposes, is a
border with Russia
," in the words of Lapid, because of Russia's military presence there.
Israel regularly carries out airstrikes on Iranian targets in Syria, which it regards as critical to prevent the transfer of precision-guided missile technology to Lebanon's Iran-backed Hezbollah militant group.
Israel coordinates with the Russians ahead of strikes in Syria and there are concerns that if the relationship with Moscow goes sour, so does Israel's freedom of action in Syria -- something Israel sees as vital for its security.
Israeli officials have also expressed concern that any Israeli action on Ukraine could endanger the large Jewish population in Russia.
Bennett had also been trying to act as mediator, at one point speaking regularly with both Ukrainian President Volodymyr Zelensky and Putin and even secretly flying to Moscow for direct talks with the Russian leader.
Then there's Iran: Russia is a party to negotiations to revive the 2015 Iranian nuclear agreement. Israel opposes the deal and is pulling every lever it can to stop it from coming back, and Bennett's office said he talked to Putin about it on his clandestine trip to Moscow.
While the latest volley between Russia and Israel is definitely putting a strain on the relationship, analysts note that so far most of Israel's ire has focused on Lavrov and his foreign ministry, and not Putin.
Although Israeli media began reporting on Tuesday that Israeli officials are preparing for the first time to send defensive military equipment to Ukraine, Alon Pinkas, Israel's former consul general in New York, and a chief of staff to former Israeli President Shimon Peres, doesn't think much will change.
"If there is going to be a change in policy it's the belated realization that Israel has been essentially siding with the losing party in this conflict, not because of atrocities, war crimes, invasion, what have you, but because you're basically siding with the loser and there's a price to be paid," Pinkas told CNN.
That could change though if the situation escalates to the point that the Israeli ambassador is expelled from Russia, for example, Pinkas said.
"Then in which case Israel has no choice but to depart from its policy and adopt a new one," Pinkas said. "But if the Russians don't do that and this is just a rhetorical war of words that will disappear in two days? Then nothing fundamental has changed."